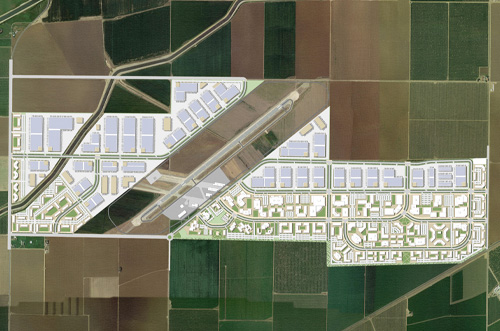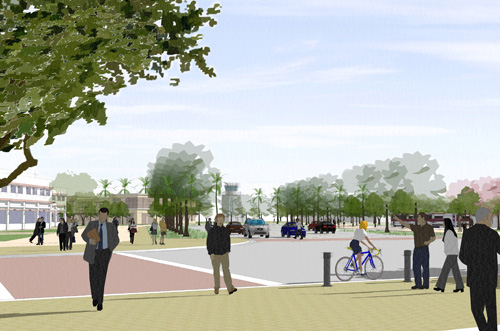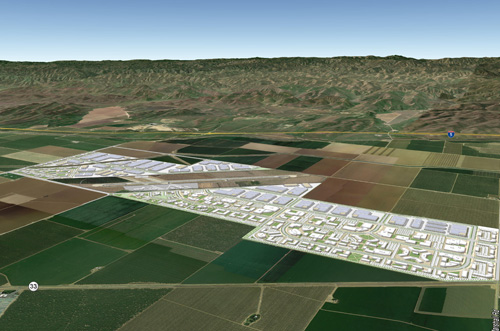 ---
Vision
Reuse the former Crows Landing Airfield to create a vibrant, regional employment center that capitalizes on existing transportation infrastructure and provides sustainable-wage jobs.
Commitment
Create strong public/private partnerships through initial public investment in environmental permitting, planning and infrastructure development.
Environment
The CLIBP is a reuse project. All vertical development will occur on the 1,528-acre former Crows Landing Air Facility property. The project would provide County residents with employment opportunities that do not require long commutes on the region's congested roadways, leading to a reduction in vehicle miles traveled and air quality benefits.
Crows Landing Industrial / Business Park
Stanislaus County is moving forward with the development of the 1,528-acre Crows Landing Industrial Business Park – a reuse project that will provide thousands of locally based jobs within the boundaries of the former Crows Landing Air Facility.
Available Land, Regional Connections
For more than a decade, Stanislaus County has pursued the development of a regional employment center on the 1,528-acre former Crows Landing Airfield. Despite the recent economic downturn, the proposed Crows Landing Industrial Business Park (CLIBP) project has gained momentum and is moving forward.
Development forecasts have identified a resurgence in the need for industrial sites—and especially sites that offer more than 1 million square feet of buildable area. The CLIBP offers developers opportunities for large parcel development, nearby transportation infrastructure through connections to the I-5 corridor and San Francisco Bay Area, an on-site airport, and a local workforce. The site offers unparalleled opportunities for logistics, goods movement/distribution, manufacturing/light industrial, and business park development uses.
Available Workforce
Stanislaus County has experienced one of the highest unemployment rates in California. The County's primary goal is to create jobs where people live, and it is committed to working with the development community and private investors to secure opportunities for its available locally based workforce.
Commitment And Partnership
Stanislaus County looks forward to providing the development community with a unique opportunity for creative and profitable investment through the creation of strong public/private partnerships.
To demonstrate its commitment to site development and job creation, the County is providing initial site-related investment such as:
Environmental studies and initial permitting pursuant to the California Environmental Quality Act (CEQA).
Initial site planning to streamline future development applications and review processes.
Initial infrastructure development through the completion of site studies, design, and the development of initial on-site water supply, wastewater, stormwater, power, etc., especially during the first phase of site development.